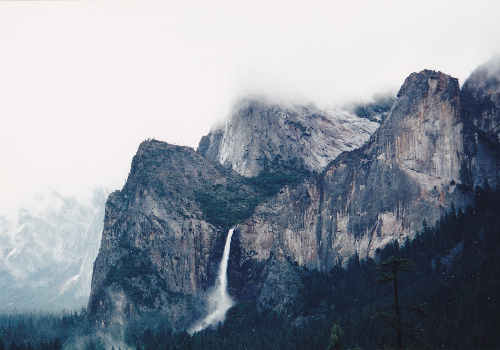 If you are an athlete or sports enthusiast who is suffering from sports injuries such as; baseball shoulder and elbow, low back pain, muscle strain, and ankle sprain, please come to K Sports Massage Acupuncture and Moxibustion Clinic. We specialize in the oriental medical treatment of sports injuries.
Our clinic treats athletes, as well as, office ladies, housewives, and businessmen who suffer from stubborn or stiff neck & shoulders, frozen shoulders, low back pain, tight back pain, and knee pain. In addition, our treatment will also help promote recovery and reduce fatigue.
Please feel free to visit us.
The director has trained and worked with numerous professional baseball players and amateur athletes. With over 30 years of experience, in the profession, we hope that you will make use of his knowledge, treatment techniques and acquired skills to your benefit. Come visit us and allow us to get you feeling healthy and being productive once again!
Many athletes, sports enthusiasts, and local residents rely on our clinic and so should you!

Business hours
(reservation required  TEL:03-6382-8189)
Weekdays: 10:30 am – 8:00 pm (last reception 7 pm)
Sundays and public holidays: 10:30 am – 7:00 pm (last reception 6 pm)
Regular holiday: Tuesday


Sports massage & Acupuncture Treatment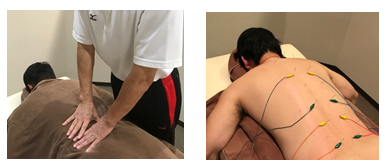 Sports massage therapy improves blood & lymphatic flow, relaxes muscle tension, promotes recovery from fatigue, and helps prevent sports injuries.
Acupuncture treatment, is where a needle is inserted into the muscle, and an acupuncture energizing treatment device is connected to relieve muscle and joint stiffness and pain.
The acupuncture energization treatment device uses pulse energy to stimulate acupuncture points, inserted into acupuncture points and meridians to reduce pain and cure illness. The stimulation of acupuncture energization is a comfortable stimulation; therefore, the patient does not feel any pain.
We treat using a combination of sports massage, myofascial release massage, acupuncture treatment, moxibustion treatment, ultrasonic treatment; we determine the treatment methods according to the patient's physical condition and symptoms.


Price (include tax)
Sports massage Acupuncture & Moxibustion treatment
Ordinal people
60min  \6,600
90min  \9,900
Professional player
60min  \7,700
90min  \11,500
Full payment for cancellation without notice



Access
by using the Tokyo Metro Marunouchi Line
Get off at Shin-Nakano Station
・ From Shinjuku: Exit 3 4 minutes on foot
・ From Ogikubo: Exit 4 4 minutes on foot
by car
Oume Kaido Nabeya Yokocho intersection
・ Turn left from the direction of Nakano Sakaue
・ Turn right from the direction of Higashi Koenji
Map around K Sports Massage & Acupuncture Treatment Center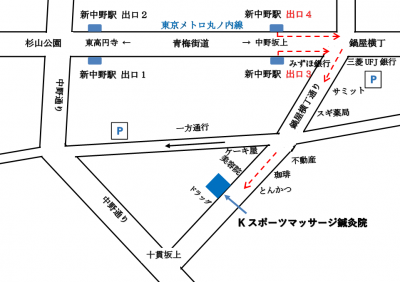 K-Sports Massage Acupuncture & Moxibustion Clinic
K-Conditioning & Athletic Development
Wing Shin Nakano 104, 4-38-18 Honcho, Nakano-ku, Tokyo 164-0012
TEL: 03-6382-8189


Director profile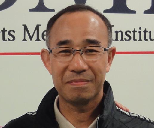 Keiji Yamawaki  
Director of K-Sports Massage Acupuncture and Moxibustion Clinic
Director of K-Conditioning & Athletic Development


Qualification
・Masseur, Acupuncturist, Moxibutionist (Japan national qualification)
・Japan Sports Association Certified Athletic Trainer (JSPO-AT)


Affiliated academic society
Japan Orthopedic Sports Medicine Society

Biography
The Director, Keiji Yamawaki, played baseball through college and competed in the Japan National Collegiate Baseball Championship, as a shortstop, during his third and fourth years of college.
He aspired to play professional baseball player, but following a broken shoulder he was forced to give up playing competitively.
After graduating from university, Keiji studied oriental medicine at Tokyo Eisei Gakuen Vocational School and after graduating school he obtained national qualifications for massage & acupuncturist licenses.
Soon after he was hired by the Yakult Swallows, professional baseball organization, as an athletic trainer, where he remained for 10 years from 1984 to 1993. During which time he was involved in the treatment and conditioning program of the athletes. Keiji was a key contributor to the organization capturing the Japan Baseball Championship during his time.

For two years, from 1994-95, he studied sports medicine as a fellow under the authority of the American College of Sports Medicine, Dr. James Andrews, who has operated on many Major League Baseball (MLB) and Japanese MLB players. During this time, he was also involved in treating and working with players in the Chicago White Sox minor team (2A) returning to Japan in 1995.
From 1996 to 1997, he became the first conditioning and rehabilitation coach for the Japan Professional Baseball Organization at the Chunichi Dragons.
From 1998 to 1999, he worked for the Kintetsu Buffaloes as a strength coach; focusing on strengthening the physical make-up of their younger players.
In 2000 he established PCE (Progressive Conditioning Enterprise Co., Ltd.). Utilizing the knowledge and experience cultivated through 14 years of professional baseball and 2 years of studying in the United States, Keiji is well equipped to provide treatment and physical care for sports trauma disorders, as well as, provide conditioning and rehabilitation programs for athletes of all ages.
His previous clientele ranges from professional baseball players, golf, and soccer to amateur players, recreational sports enthusiasts, and the general public.

Career
・26th World Amateur Baseball Championship as a trainer (1980)
・Yakult Swallows as a major league trainer (1984-1993)
・Researcher at American Sports Medicine Institute (1994-1995)
・Chunich Dragons as a conditioning & rehabilitation coach (1996-1997)
・Kintetsu Buffaloes as a strength coach (1998-1999)
・Representative of Progressive Conditioning Enterprise (2000-present)

Publication
・Conditioning Science (1995 co-authored)
・Conditioning of Baseball (1996)
・Athletic Rehabilitation (2006)
・Series: Conditioning Trainer's Visit to the United States (Monthly Sportsmedicine Vol170-175, 2015)
・Baseball Shoulder & Elbow -Prevention & Improvement Program- DVD (2016)